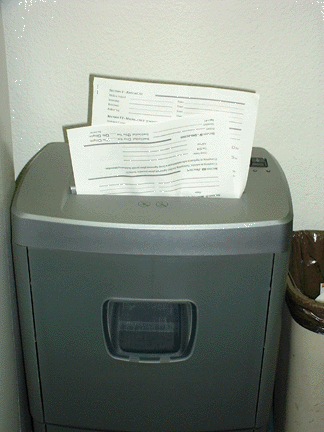 Confidentiality
With a few exceptions, information revealed by you during therapy will be kept strictly confidential and will not be revealed to any other person or agency without your written permission. Psychological records generally include dates of service, treatment plan and a general description of the sessions. If you request it, any part of your record in the files can be released to any person or agencies you designate. Tape recording of any part of the therapy sessions may not occur without your written permission.
Typically, insurance coverage requires that the dates of treatment, fees and diagnosis are disclosed. With the advent of managed care, further disclosure is necessary. However, no information will be revealed without your prior consent.
There are certain situations in which therapists are required by law to reveal information obtained during therapy to other persons or agencies. These situations are as follows: (a) if you threaten grave bodily harm or death to another person (b) if a court of law issues a legitimate subpoena, or (c) if you are receiving court ordered psychological testing or therapy. Psychologists are also mandated to reported any suspected situations of neglect or harm to minors and elders. Further, if you present a significant risk of self-inflicted harm, there is an obligation to do whatever is necessary to obtain the best care for you.
With the treatment of minors, the "holder of the privilege" is the parent or legal guardian. This means that the parent has the right to know what is talked about during the therapy session. However, as disclosing the content of the session tends to undermine the minor's trust of the therapeutic relationship, reporting is kept to general progress. Naturally, if the minor is involved in any activities that are dangerous or illegal, etc., the parent or guardian will be informed and otherwise involved in the treatment strategy. The consent of both parents is recommended at the onset of treatment. With joint legal custody either parent has the right to terminate the child's treatment. Both parents have the right to be informed about the child's treatment.

Wilmes-Reitz Psychological
23945 Calabasas Rd., Suite 202
Calabasas, California 91302
(818) 591-8270
wrpsych@aol.com