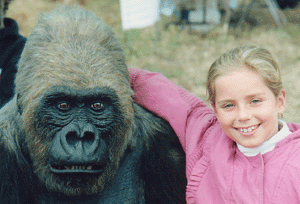 Children's Services
Child therapy requires a different approach than adult therapy. First, children's symptomology is part of a "system" that includes the parents. At Wilmes-Reitz Psychological, we include intervention with or training of the parents as an essential part of the child's treatment. Second, children most often express their issues non-verbally. Our child therapists often utilize play therapy, games and drawings to facilitate treatment outcome. Behavioral, psychodynamic, and family systems approaches are offered by our child therapists.
Services Offered Child & Adolescent Team

Depression

Childhood Depression
Grief/Loss
Suicidality

Anxiety

Separation Anxiety
Generalized Anxiety
Obsessive-Compulsive Disorder
Shyness/Social Phobia

Eating Disorders

Behavior Therapy
Self-Esteem

Behavior Problems

Oppositional/Defiant Disorder
Conduct Disorder
Antisocial Behavior
Promiscuous Sexual Activity

School Problems

Academic Problems
Peer Relationships
Test Taking Anxiety

Elimination Disorders

Substance-Related Disorders

Alcohol Abuse
Cannabis Use
Other Substances

Victimization

Sexual Abuse
Physical Abuse

Medical Related

Non-Compliance
Somatiform
Chronic Illness
Click here for Articles relating to Children.


Wilmes-Reitz Psychological
23945 Calabasas Rd., Suite 202
Calabasas, California 91302
(818) 591-8270
wrpsych@aol.com